Unlock your Ecommerce potentials with us
Dedicated to make your business easier, we always strike to provide the best products and services possible. Guarantee that you would have a great experience using our services.
Nearly 24/7 support available for help
We appreciate our users, and love to help you as much as we can. Feel free to drop us a message via LiveChat or email for any help possible.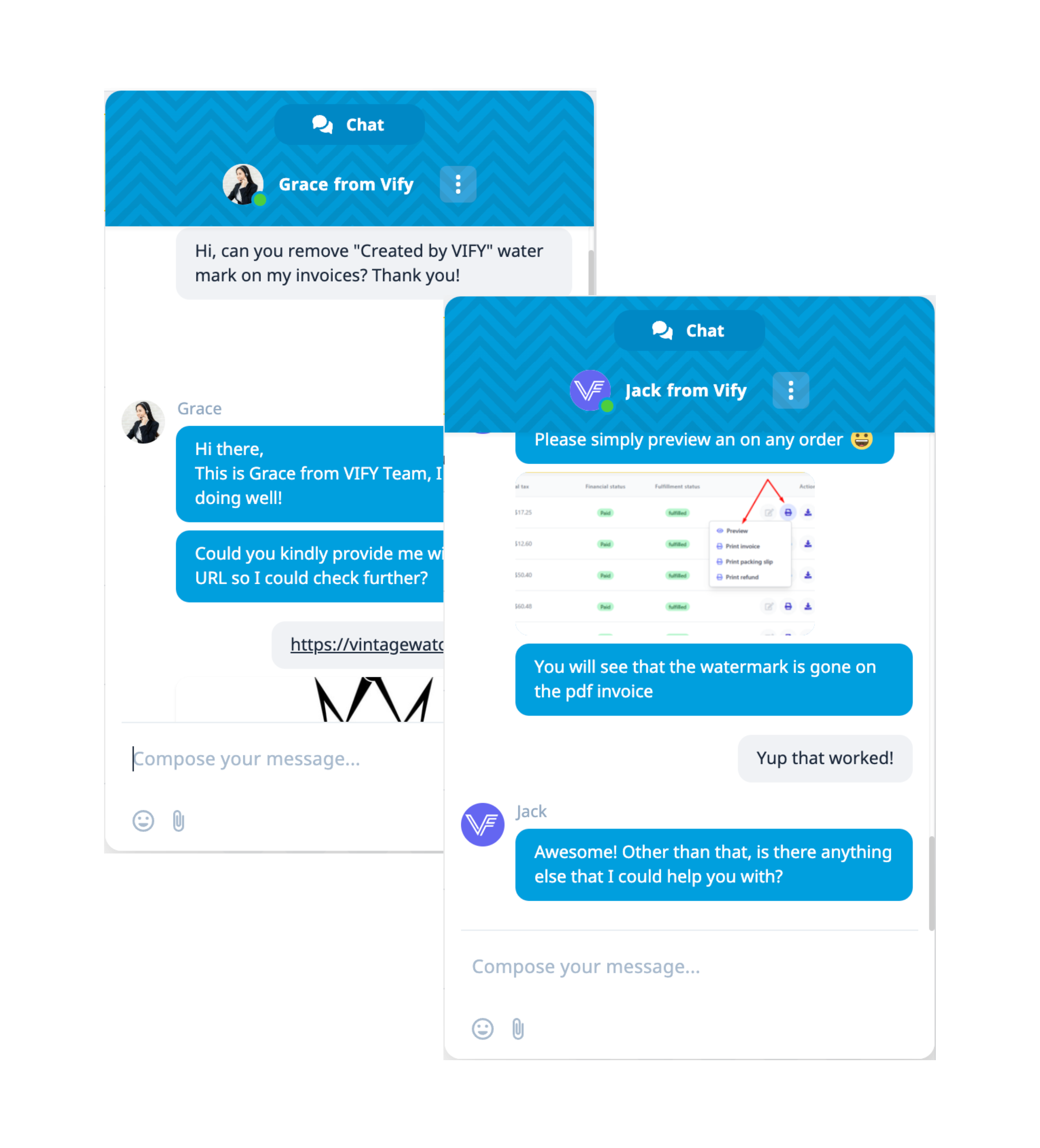 Quality products and services
We know what you need, and we deliver. Our Shopify apps will not fail to satisfy your needs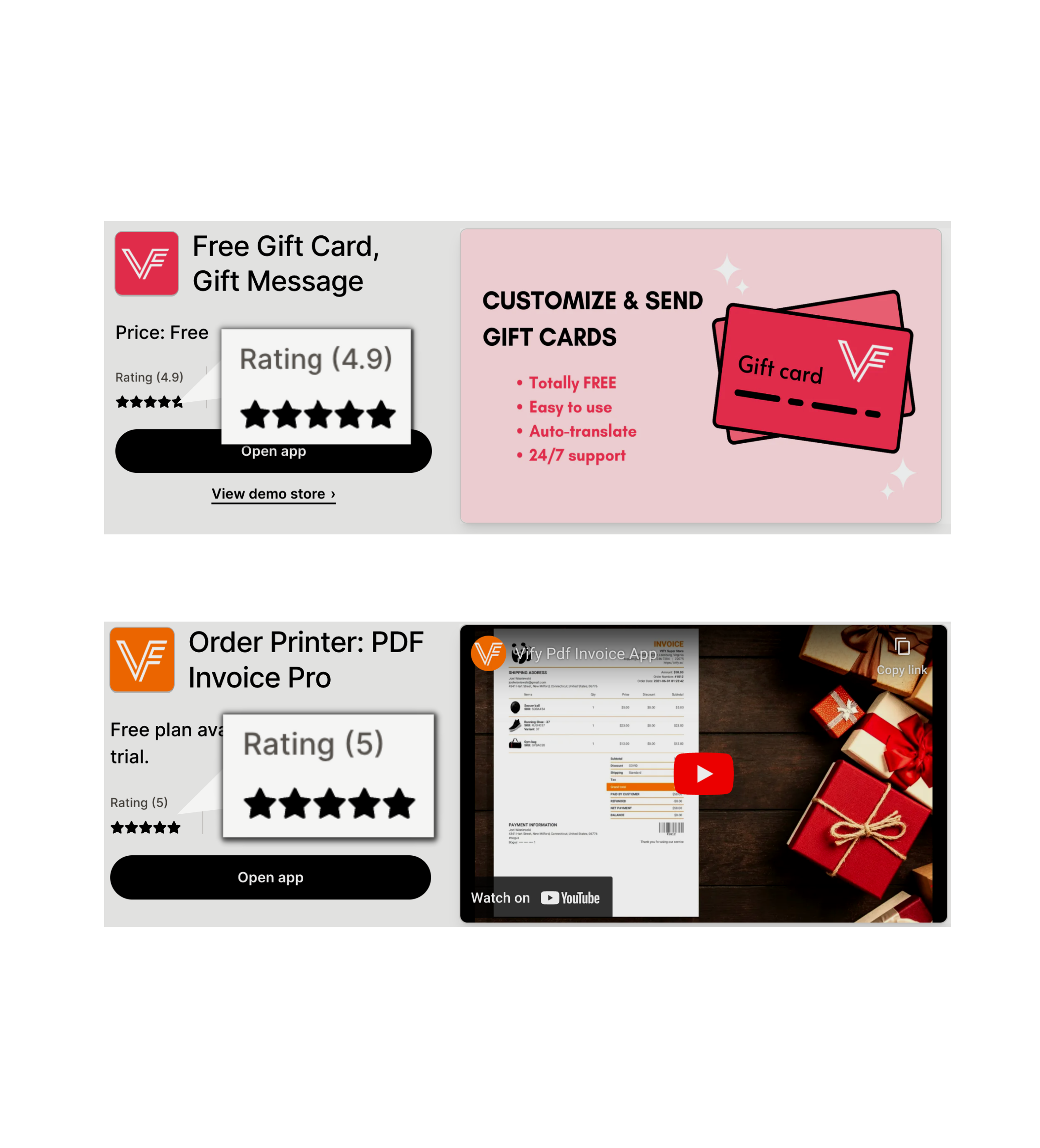 Pay less, get more
You will have access to multiple-featured applications, which provide users with the best tools to manage, and improve their websites, all with just the best reasonable prices.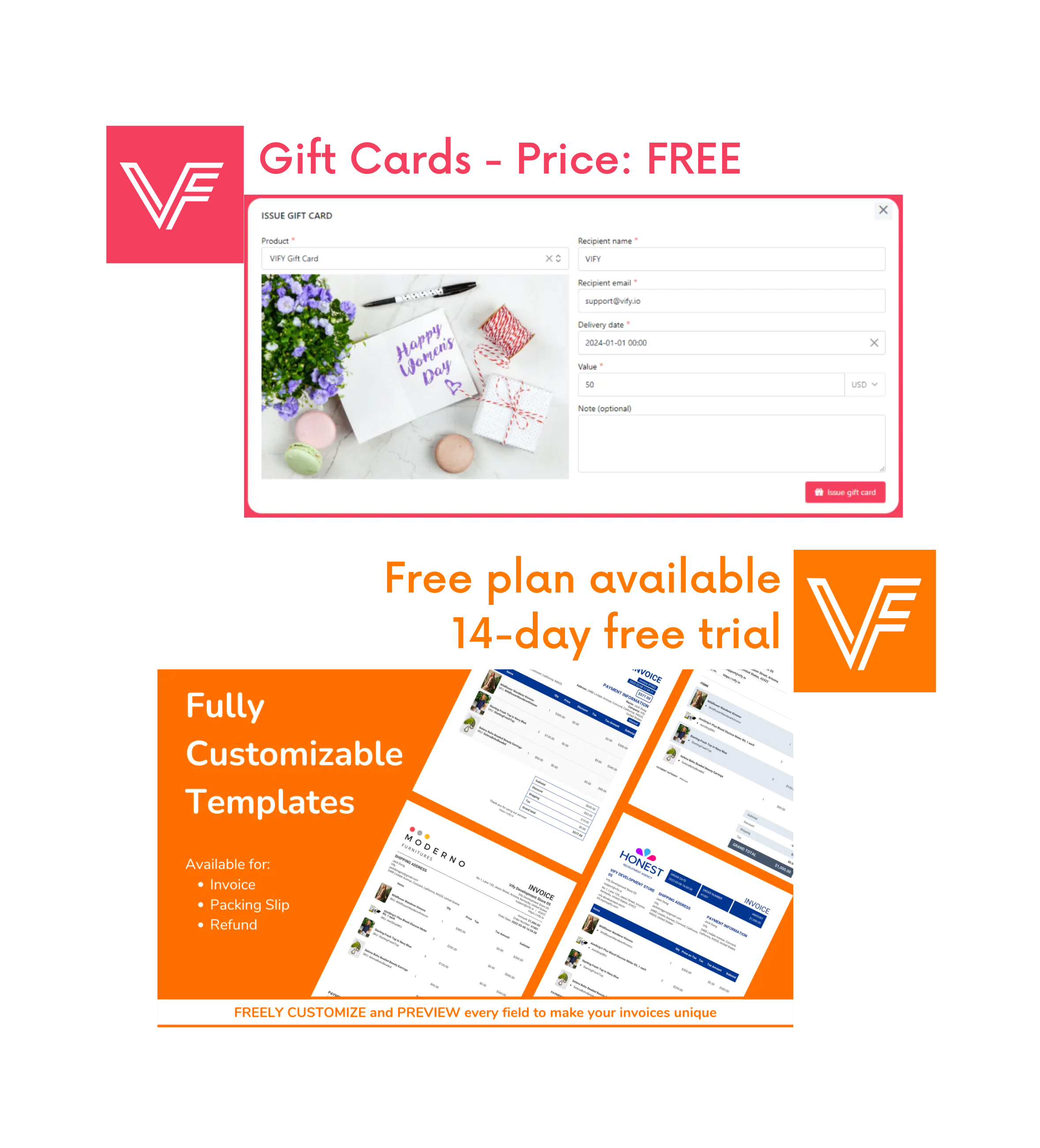 We care about your feedback
We constantly do our best to improve our products, based on our users' feedback and requests. You want more, and you will get it.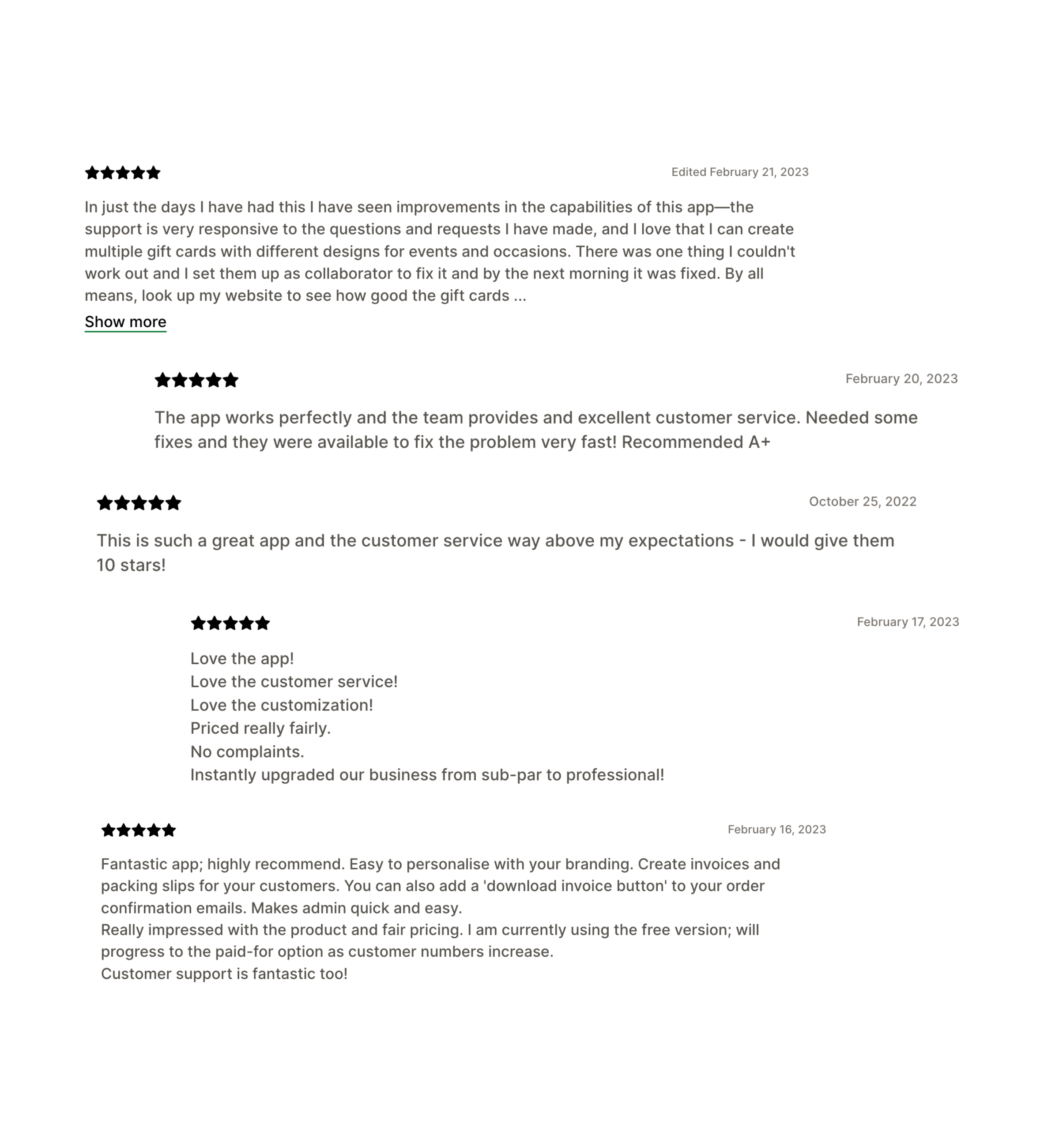 Guaranteed satisfaction
Don't listen to us. Let's hear from our users who have been with us for a long time, and never intend to stop.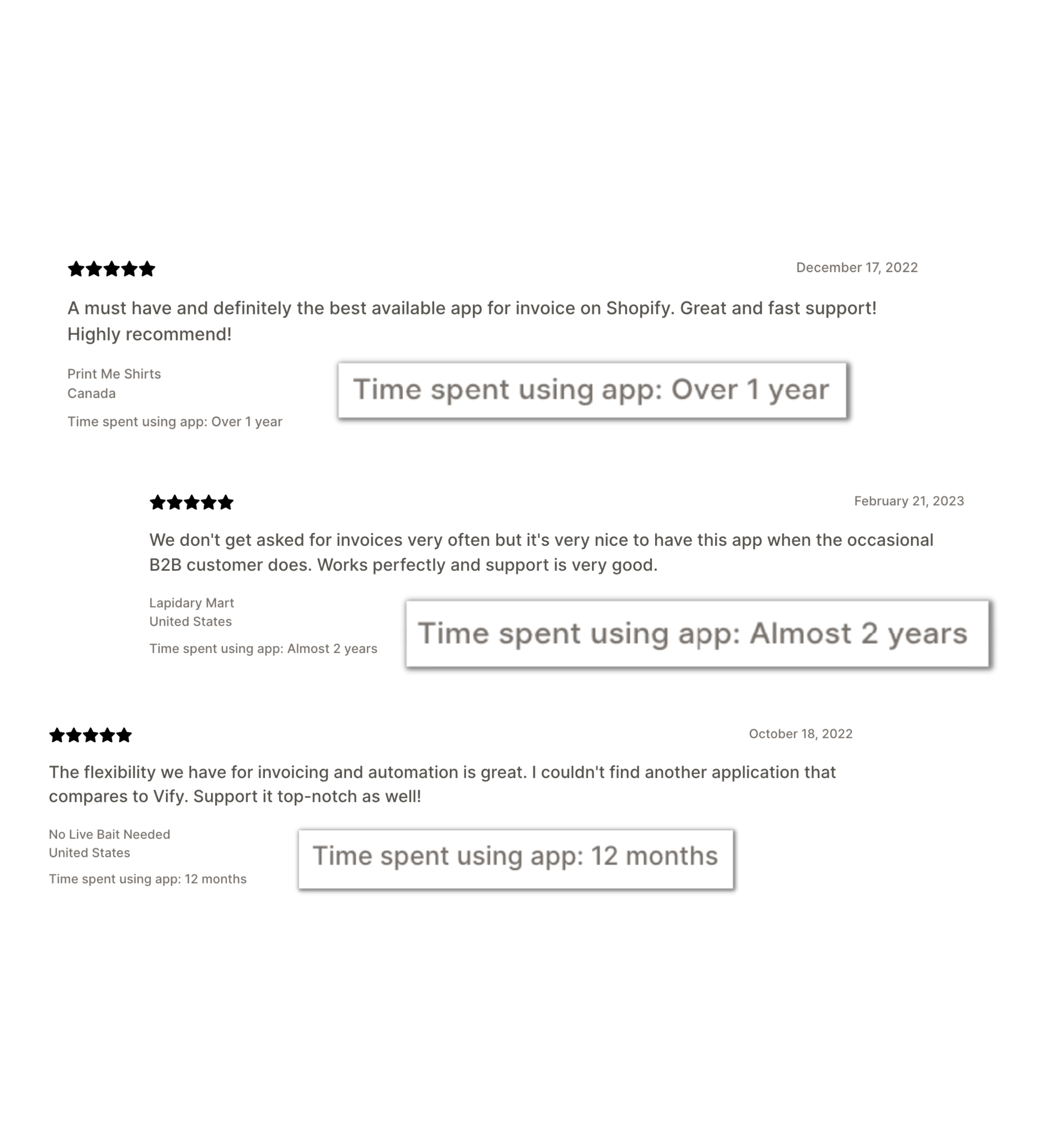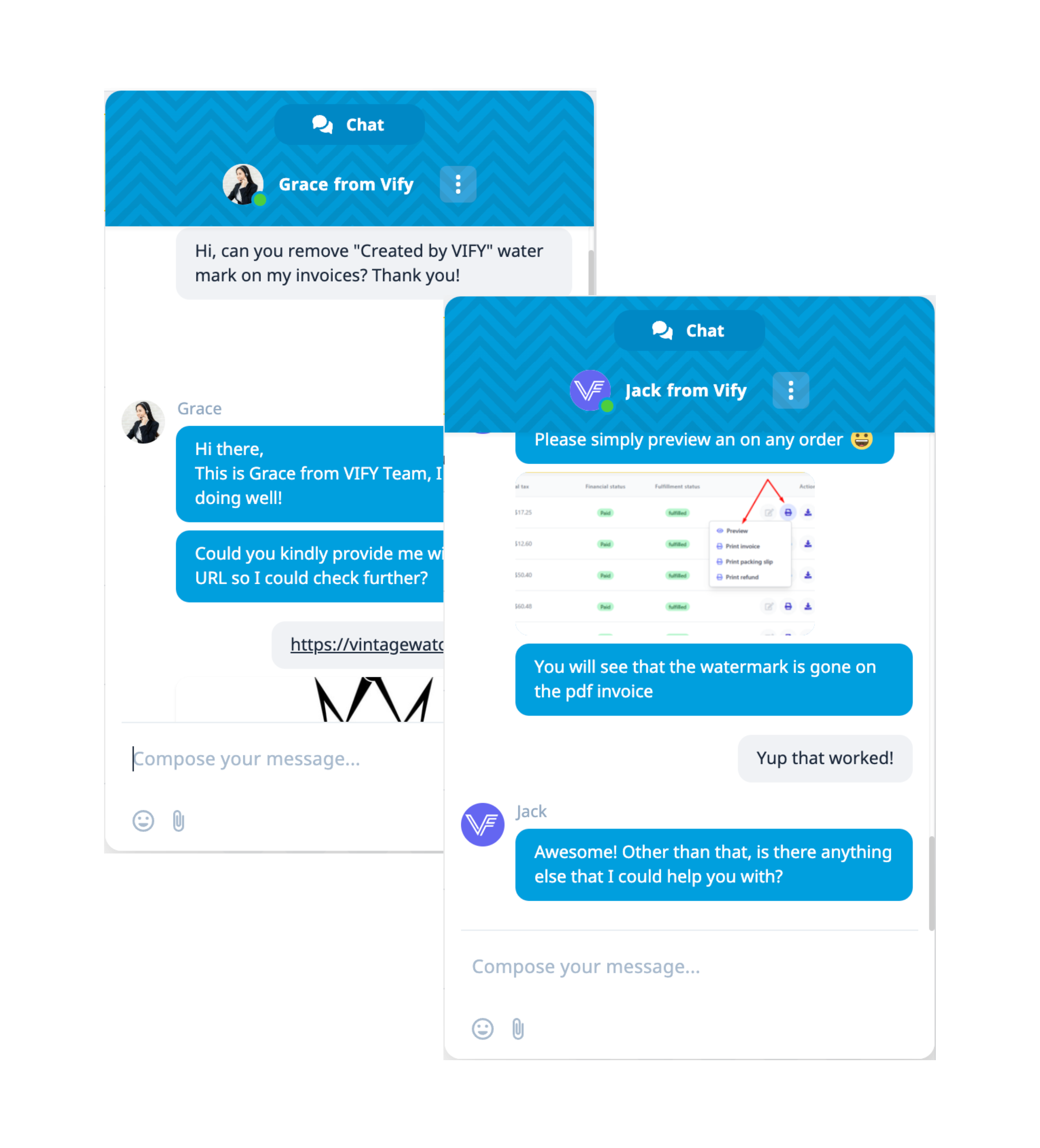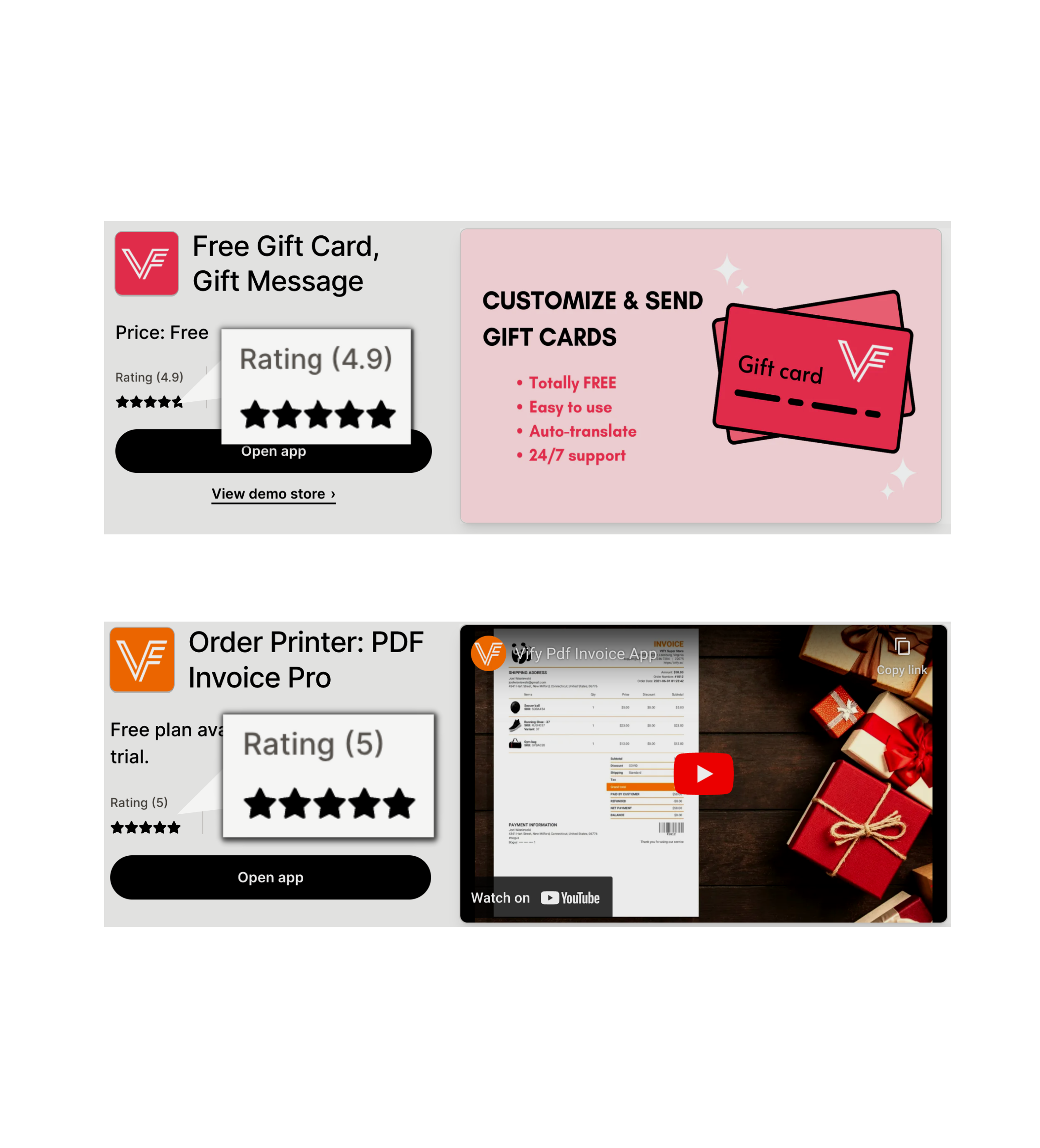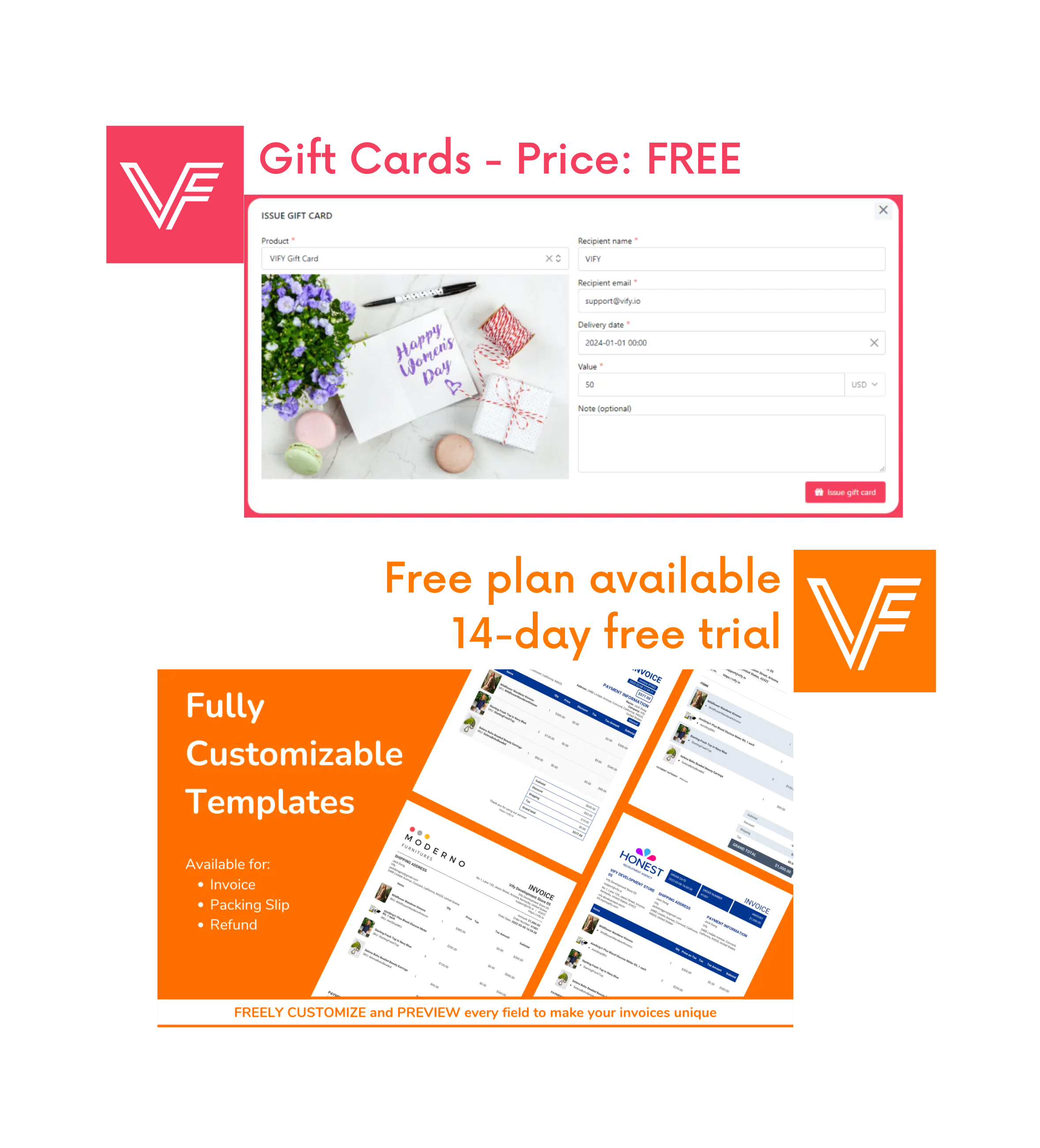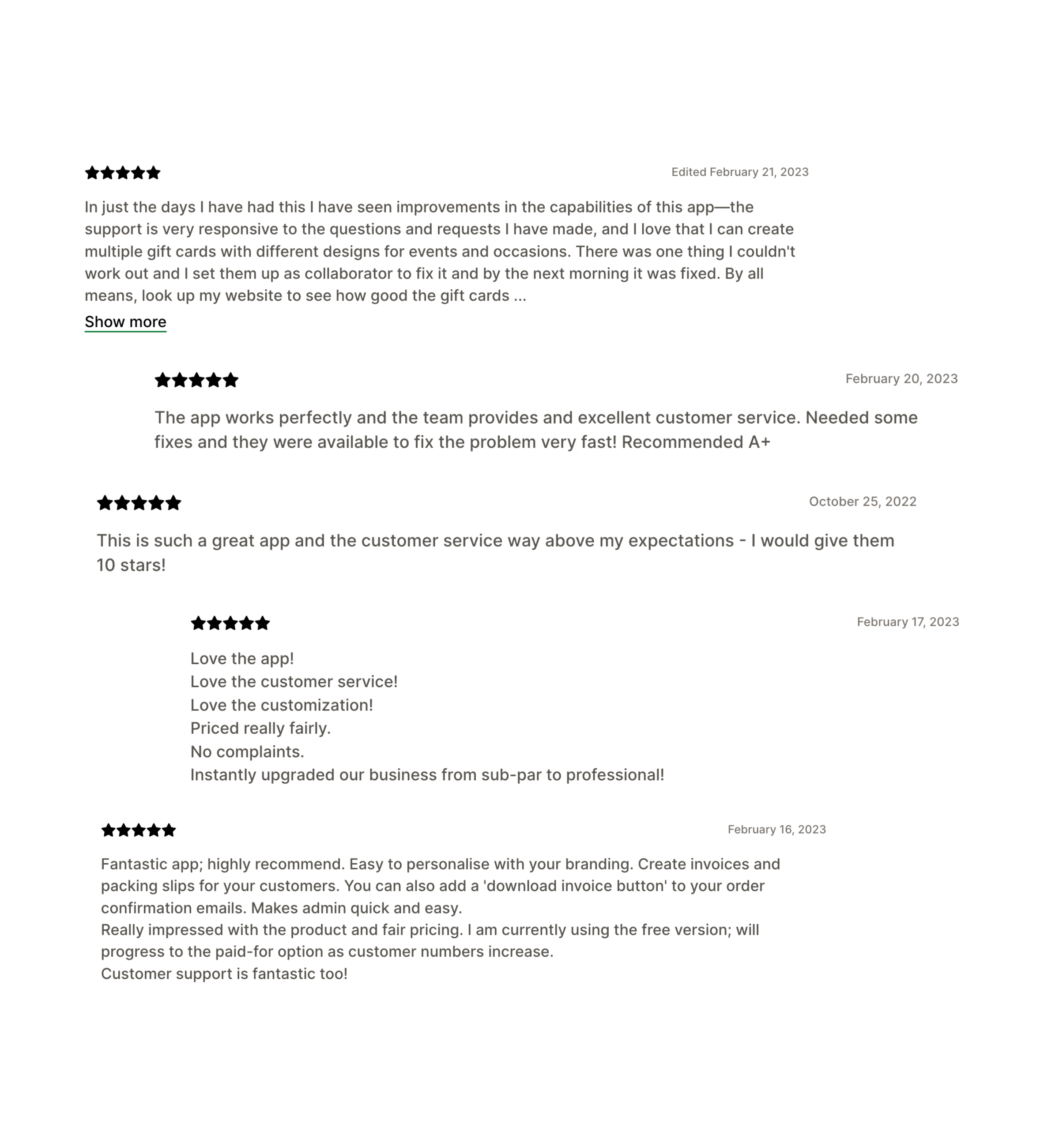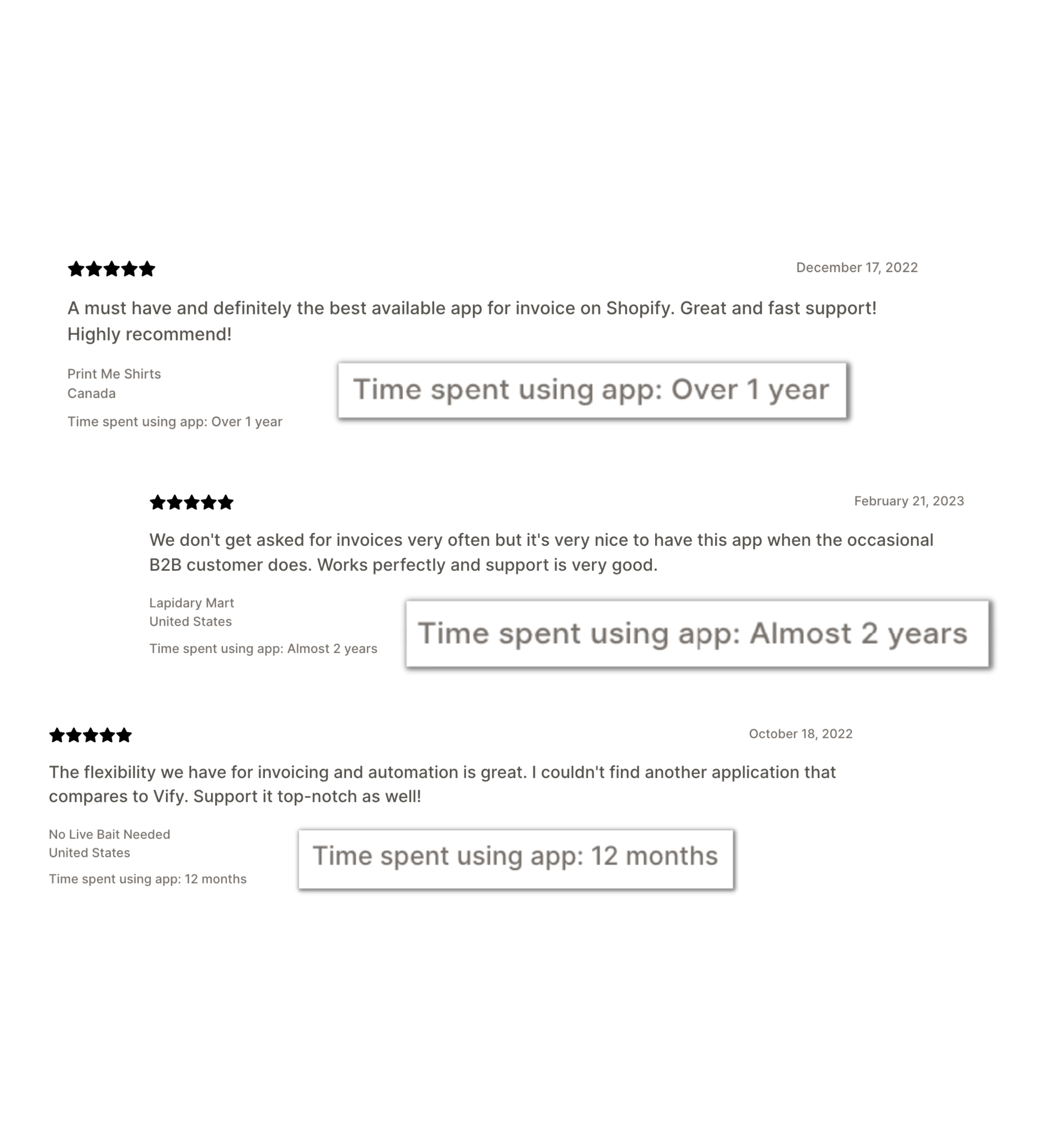 Provide you with stable and reliable service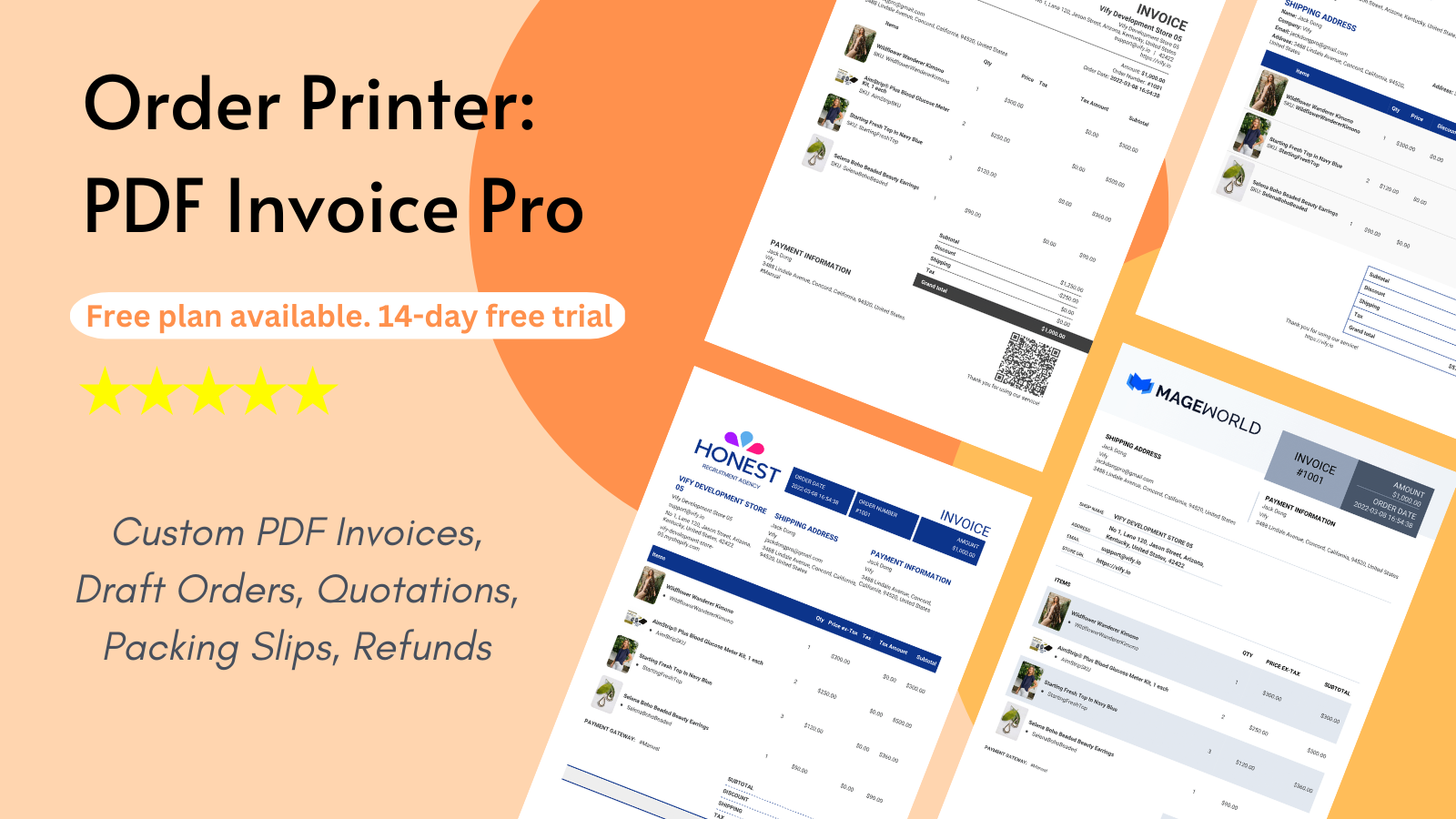 Order Printer: PDF Invoice Pro
Generate invoices, packing slip, refunds for your orders, and more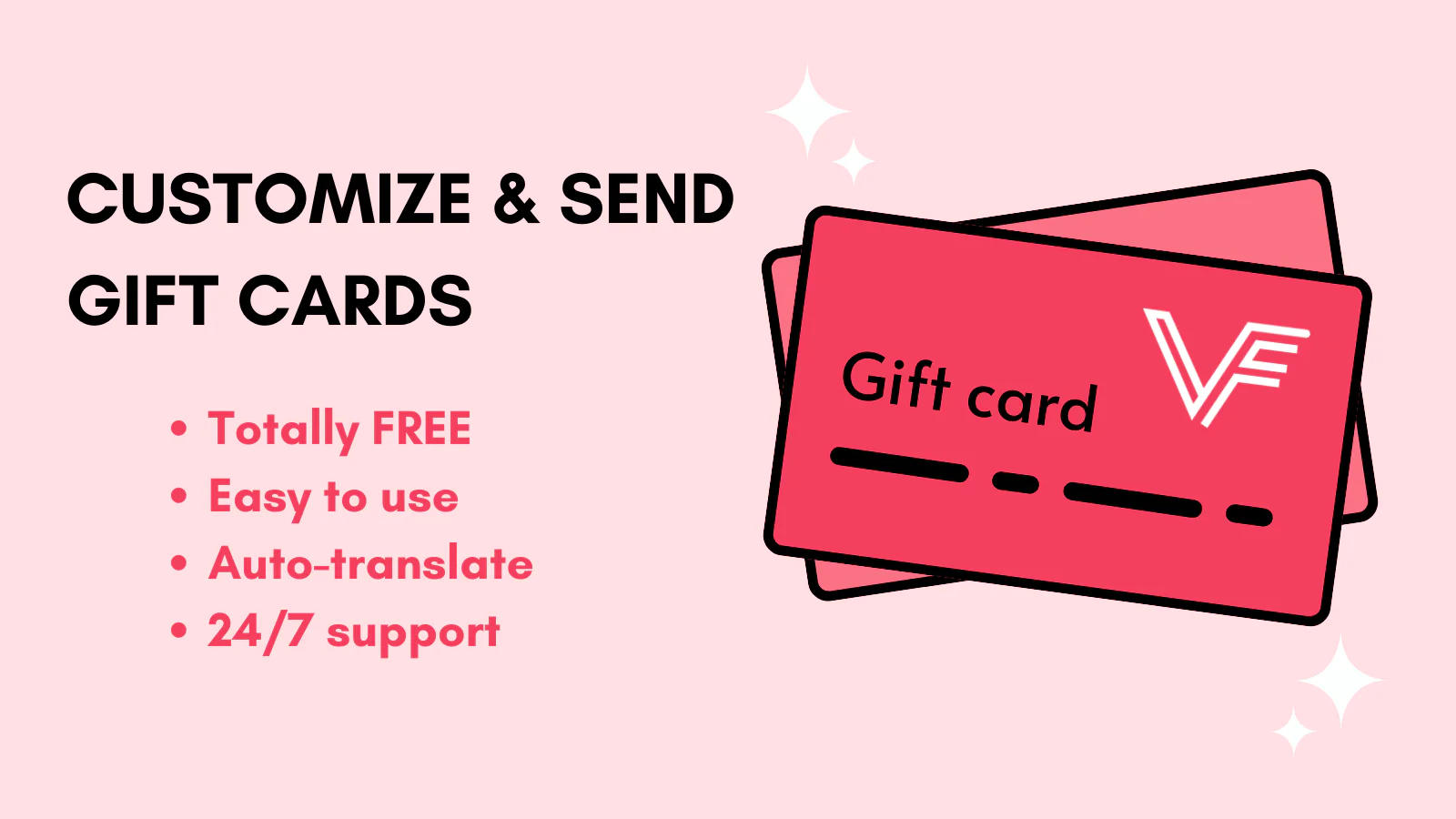 VIFY Gift Card Pro
An alternative option for offering gift card to your customers
Nightdreamer
It is a really great app, soo easy to manage and understand, and the free Plan is perfect for small businesses or Startups. Customer support is really reactiv and very kind. It takes less than 15 min to set everything up and afterwards you will win so much time for all the invoices preparations and emails. Thanks for this great work
Hot Miami Shoes
Great app. Really gets the job done for us. Lots of options and templates to choose from. Had an issue customizing specific details of our invoice. Used their chat to get assistance. Tracy was very helpful. She answered all of my questions and helped guide me to get the best results for what we need. Very highly recommend this app to other merchants. They have lots of other services that will be exploring also.
Make Your Mark Printing
Very simple to set up and use once installed and no coding or mass editing required on my part. Like that it has a free option for those of us just getting started and figuring this all out. Will definitely upgrade with this app once the time comes.
Choc'd Full
Great little app for invoicing, all the key features are unlocked with the free version as well! Customer service was really responsive and even removed the watermark for free! dont see that too often.
Shiny-Jewel
I was desperately looking for an app for invoices as I need it for tax. Since most apps don't support many features, I ended up with Order Printer. It really has all the features I need. Needed help which was solved in chat within 10 minutes. I am really thankful that it has made my life a lot easier.
Goody Shop SK
Really good and helpful app that helps to have orders and invoices at one place. Support is amazing.
The Blog
Expand your SEO and marketing knowledge with detailed tutorials and case studies.
Choosing the right e-commerce platform as a first-time online store owner is now tricker than ever. If you have already started your research, you might have already come across Shopify. But what Shopify features make the platform a worthy competitor in the market? Year by year, there are tons of platforms popping up, and more and more stores are coming up online, trying to meet the growing demand of shoppers. What fuels this growth...