SHOPIFY PDF INVOICE APP
Make your own distinguished invoices with little to no effort


CORE FEATURES
CHECKOUT WHAT WE HAVE TO OFFER,
WITHIN THIS PACKAGE
CHOOSE WHAT TO PUT IN YOUR INVOICES
You will have multiple options to add/remove/customize different basic information options in your invoice: Theme color, Logo, Order detail, Payment detail, Shipment detail, Item detail, etc.
Different options are also offered so you could make it even more personal: Font family, Invoice number, Date format, Order tags, Item weight, Store domain, VAT number, Group tax option, Store domain, Social network, etc.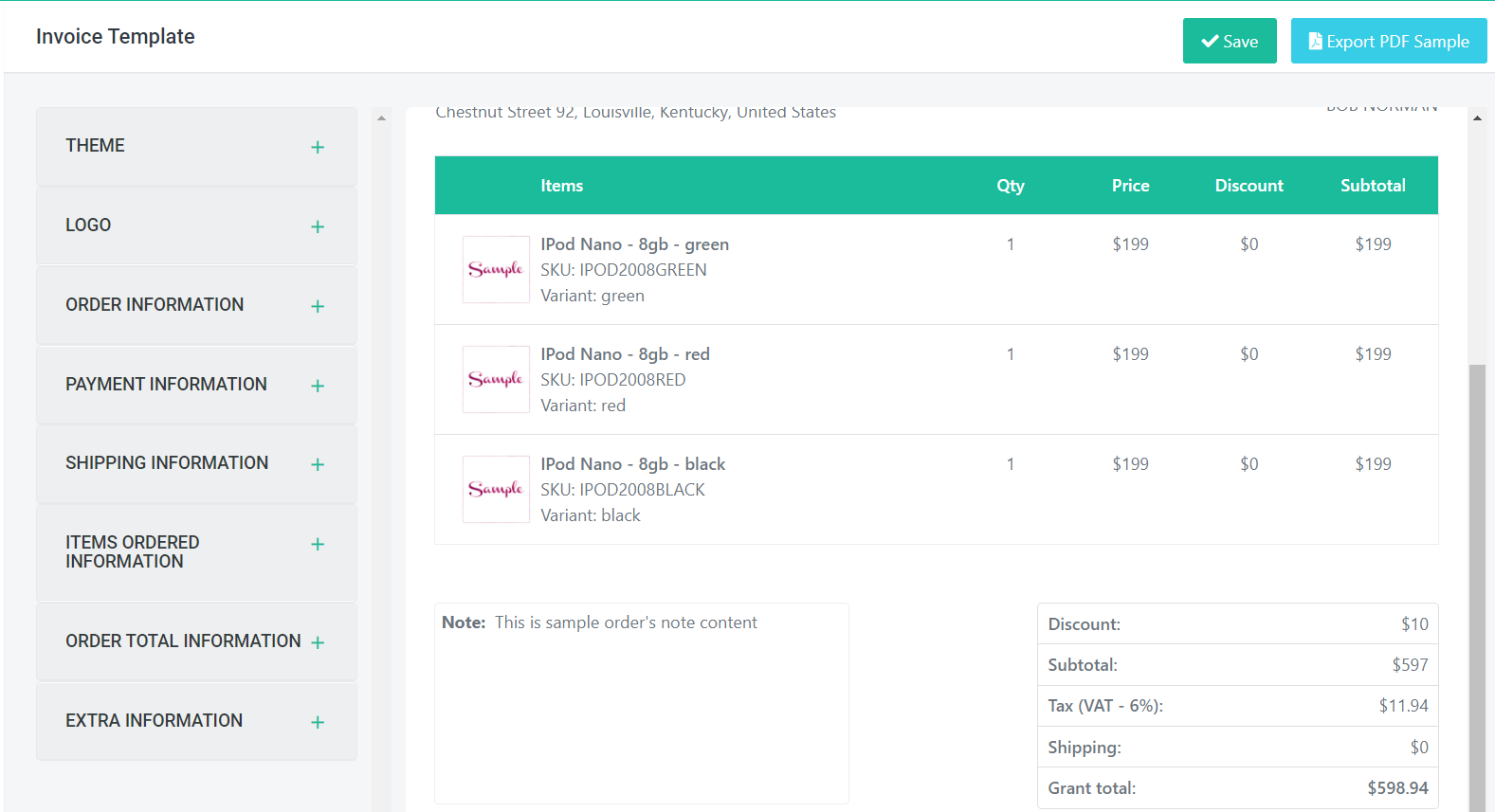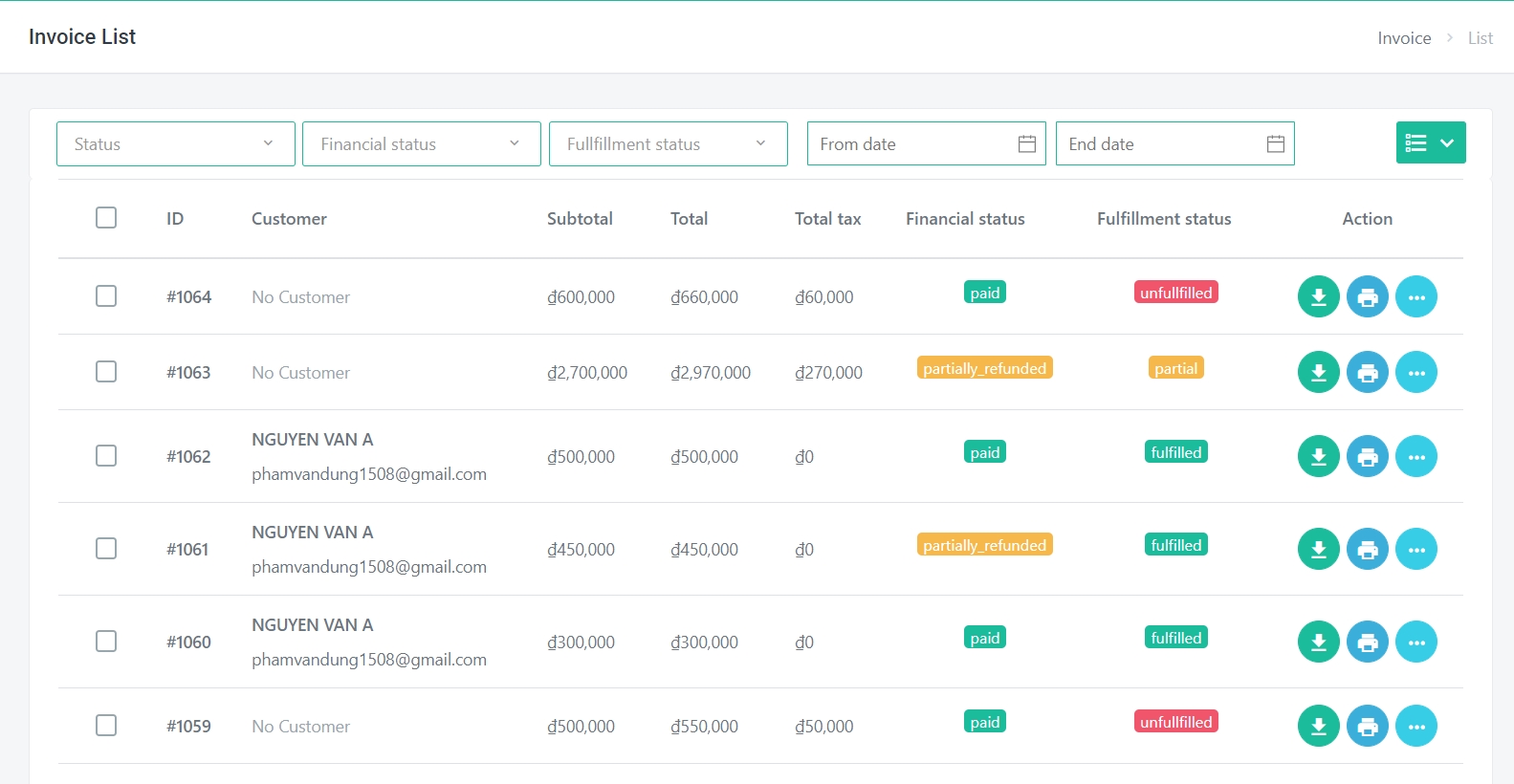 ALL INVOICES ARE THERE TO ACCESS
A specific invoice is in need? Order Printer PDF Invoice Pro is here to save the day!
You can access all invoices of each order, all within 1 dashboard, and do what you wish with them.
Orders can be filtered by Order status, Financial status, Fulfillment status, Order date, Order number. You can then print/download multiple invoices at once, or manually send them to your customers.
AUTOPILOT MODE: ON!
Invoices are automatically included in your email automation, when orders are created, fulfilled, or (sadly) refunded. The action to trigger this flow is yours to decide.
You can also configure the email to be sent to only you, only customers, both, or BCC other people, customize the email content and pdf file name if necessary.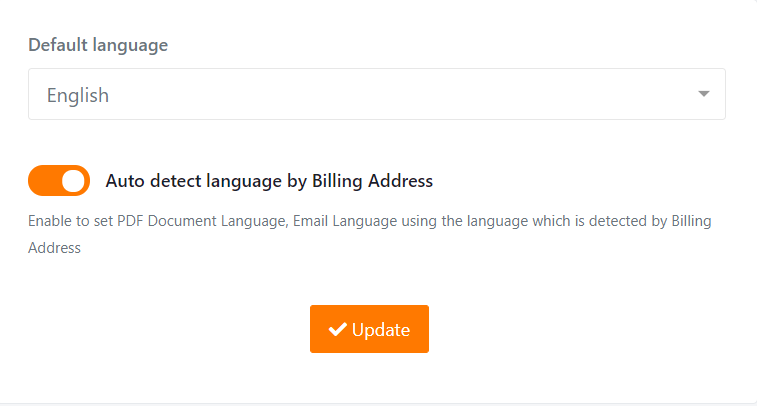 When in Rome, do as the Romans do
Not all customers speak the same language. Once enabled, our app will send the emails and invoices to them in their local language.
You are able to customize all the wording if needed.
POWER IN CUSTOMER'S HAND
We offer the option to insert the Download Invoice button to different places (besides email automation) where it makes it much easier for your customers to download the invoices whenever they wish:
Shopify's email automation
Order success page
Customer Account page
You are free to customize the button color, label, layout to your liking.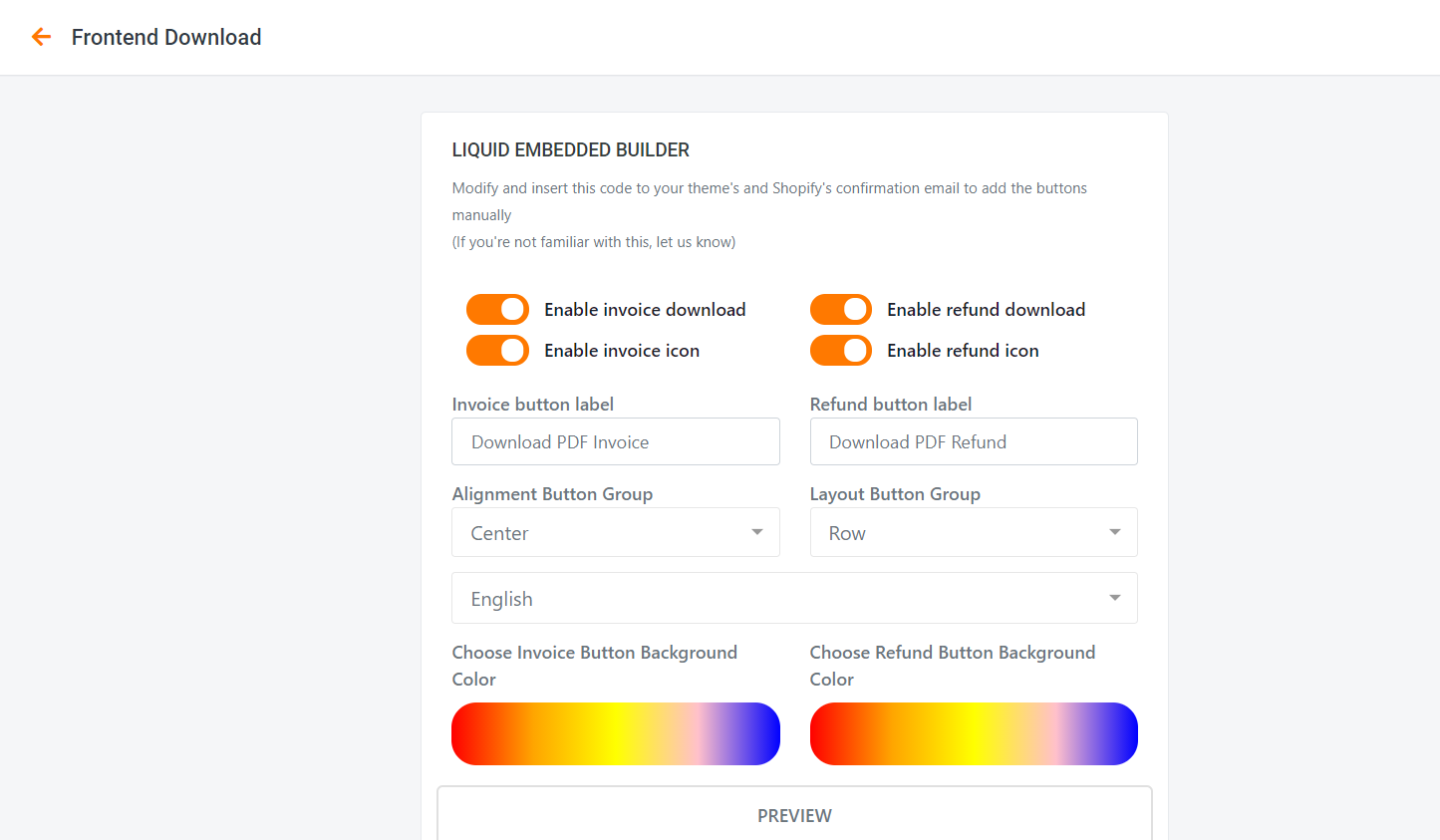 Easy PDF Invoice Pricing
A free 14-day trial is applied when you select any paid plan. Try it out and decide later!
Features

FREE

STARTER

$6.99/month

PREMIUM

$19.99/month

Freely customize template
✔
✔
✔
Email Automation
✔
✔
✔
Front-end Download option
✔
✔
✔
Auto-detect address format
✔
✔
✔
POS support
✔
✔
✔
Edit store information
✔
✔
✔
Filter orders by options
✔
✔
✔
Manually send invoices
✔
✔
✔
Download/print option on Shopify
✔
✔
✔
SMS Invoice download link
✔
✔
✔
Multi-email BCC option on email automation
✔
✔
✔
Customize email automation content
✔
✔
✔
Freely translate invoice/messages
✔
✔
✔
Free and fast LiveChat support
✔
✔
✔
Email support
✔
✔
✔
Branding removal
–
✔
✔
Unlimited orders
Up to 50 orders
✔
✔
Print/download in bulk
–
✔
✔
Draft order invoice
–
✔
✔
Auto-detect language by billing address
–
✔
✔
Display customer note
–
✔
✔
Draft Order Front-end Download option
–
✔
✔
Bulk download option (separate or in 1 file)
–
✔
✔
Display invoice option (before order after order edit)
–
✔
✔
Tracking information on Packing Slip
–
✔
✔
Price ex-Tax display
–
–
✔
Additional professional template
–
–
✔
Quotation/Pro forma invoice
–
–
✔
Convert quotation to order
–
–
✔
Send emails with store email address
–
–
✔
HS Code and Country of Origin
–
–
✔
Item metafields
–
–
✔
Priority LiveChat support
–
–
✔
CHECKOUT WHAT OUR CUSTOMERS SAY