The average number of social media accounts is 8.6 per person in 2020. This means an average person has almost 9 social accounts on their hands that they could use to log into different websites. Facebook, Gmail, Twitter, LinkedIn, etc.
In today's world, social media has become an integral part of our daily lives. With millions of users active on social media platforms, it has become an effective way for businesses to connect with potential customers and promote their products. One way to leverage the power of social media for e-commerce stores is by implementing social login. Social login allows customers to use their social media accounts to sign in to a website instead of creating a new account. In this blog, we will discuss the importance of social login for online stores and how it can improve the user experience and boost conversions.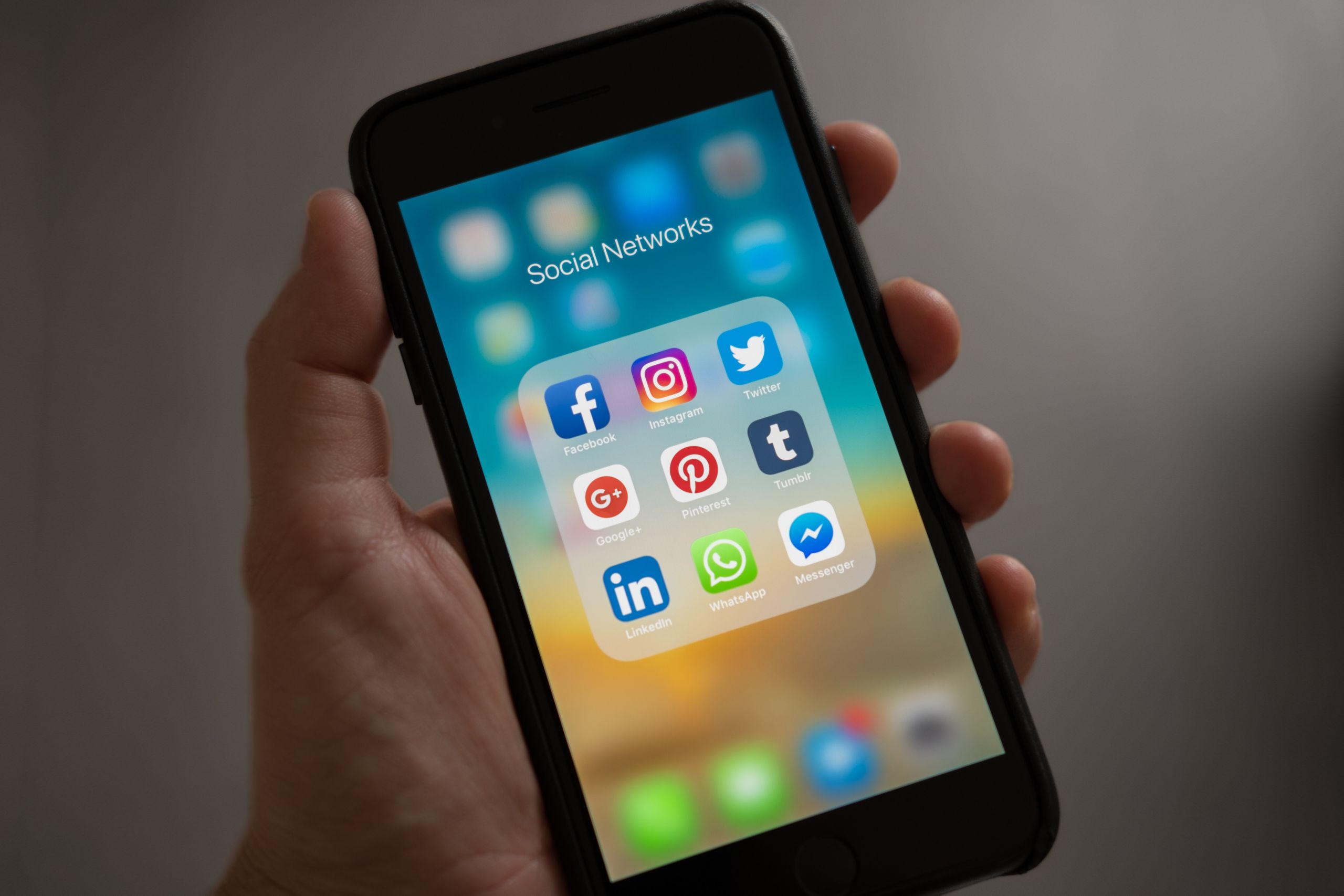 What Is Social Login?
Social login is a form of single sign-on using existing information from a social networking service such as Facebook, Twitter or Google, to sign into a third-party website instead of creating a new login account specifically for that website. It is designed to simplify logins for end-users as well as provide more and more reliable demographic information to web developers.
To customers, social login merely is a tool that helps them log into a website within 1 or 2 simple clicks.
Why Do You Need Social Login On Your Online Store?
Here are some of the advantages why social login is indispensable:
Improve user experiences
Social login has numerous benefits for online stores, one of which is improving the user experience. With social login, customers no longer need to go through the hassle of creating a new account for every store they visit. This saves them time and effort and provides a seamless shopping experience. Additionally, social login can also streamline the checkout process, making it faster and more convenient for customers to make purchases. 
Customers are lazy, and easy to lose interest. There are scenarios when they simply decide that buying something is not worth the effort they have to make in order to create an account to log in. By simplifying the registration and checkout process, social login can ultimately lead to increased customer satisfaction and improved sales for online stores.
Be the wise seller to resolve that issue. Give your customers the option to save their time.
Increase conversion rate
Another benefit of social login for online stores is that it can lead to increased conversion rates. By simplifying the login and checkout process, social login can help reduce cart abandonment rates, as customers are less likely to get frustrated and abandon their purchase due to a complicated login process.
Additionally, social login can improve trust and credibility, as customers are more likely to trust an online store that offers a familiar and secure login option, rather than having to create a new account or enter their personal information multiple times. These factors can ultimately lead to higher conversion rates and increased sales for online stores.
Reduces the chances of forgetting account credential
To understand how helpful this is, simply answer the following questions:
How many accounts do you have in total?
How many email addresses/usernames are there?
Do they all share the same password?
How many times have you changed the password of 1 specific account?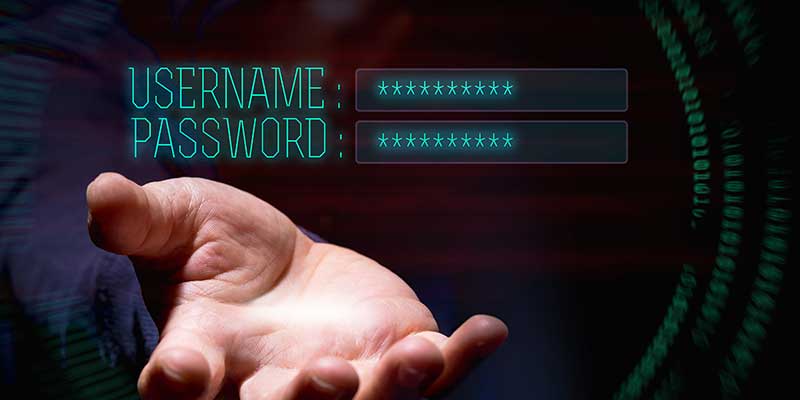 It is a huge mess, especially when there are too many websites, and some you just visit once or twice. Forgetting usernames and passwords is one of many common technical issues customers face in their daily life.
Stefan Thomas, a bitcoin owner/billionaire, is famous for forgetting the password for his Bitcoin wallet, which is worth around $220 million.
Social login guarantees that username/password is safe, as long as their social accounts are active.
Social login reduces cart abandon
As mentioned in previous blogs, the checkout process should not take too much effort from the customers, especially at the first time.
Signing up for an account might be easy, but the extra steps are all it takes to withdraw the ordering decision customers are making.
Social login resolves that with just 1 or 2 simply mouse clicks.
Increase mobile conversion rate
Again, do not forget mobile phones and their share on the market.
More and more people are using mobile phones to browse and buy stuff online. If you think creating an account or signing in to a website is hard on your laptop, it is much worse on a small screen.
Phone users are "lazy" enough to prefer tapping to typing, and using social login is exactly what makes it possible.
A little more depth on data accessibility
Social Login is a permission-based user data collection method. When users log into a site using one of their social IDs and consent to sharing their data, they allow marketers to view information that they have actively chosen to share. This makes their information more likely to be accurate. Their data can contain hundreds of possible data points and marketers can use these data points to better identify their user-base, what a potential user might care about most, etc. This is the most beneficial aspect of using social login from a business point of view.
Popular Social Login Option
There are several popular social login options that online stores can offer to their customers, including Facebook, Google, Twitter, and LinkedIn.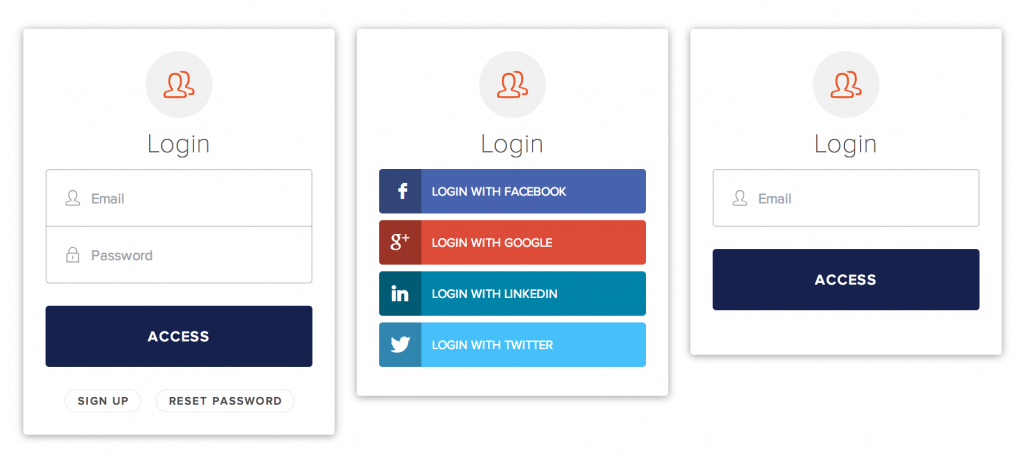 Facebook
One of the most popular social login options is Facebook. With over 2.8 billion active users, Facebook offers a convenient and reliable way for customers to log in to your online store. By integrating Facebook social login into your website, customers can easily use their existing Facebook account to log in, eliminating the need to remember another username and password.
Additionally, Facebook's vast user data can help you personalize the shopping experience for your customers, making it more likely for them to return to your store in the future.
Google
Google social login is another popular social login option that allows users to log in to a website using their Google account credentials. This eliminates the need for users to create a new account and remember another set of login credentials.
Google social login also allows websites to access some user data from their Google profile, such as their name and email address, which can be used for personalization and targeted marketing. Additionally, since Google is a widely recognized and trusted brand, using Google social login can improve the trust and credibility of a website, leading to increased conversions and customer loyalty.
Twitter
Twitter social login is another popular option for users who want to quickly and easily create an account or log in to a website. With Twitter social login, users can bypass the traditional account creation process and use their existing Twitter credentials to sign in. This can save users time and effort, as they don't have to remember another set of login information.
For online store owners, Twitter social login can also provide a way to reach new customers and increase conversions. By offering the option to sign in with Twitter, store owners can tap into the large user base of the social media platform and potentially attract new customers who may not have otherwise discovered their store. Additionally, Twitter social login can provide valuable data and insights into customer behavior and preferences, which can inform marketing and sales strategies.
Linkedin
LinkedIn is a social media platform designed for professional networking and job searching. Its social login option can provide benefits to online stores that cater to professionals or offer business-related products or services.
By using LinkedIn social login, users can quickly sign up or log in to the store with their LinkedIn credentials. This provides a streamlined and convenient experience for users, as they don't need to create a new account or remember another username and password. Additionally, LinkedIn is known for its strong user verification and data privacy policies, which can improve trust and credibility for online stores using LinkedIn social login.
Conclusion
In conclusion, social login is a valuable tool for any online store looking to improve user experience, increase conversion rates, and gather important customer data. By providing the option for customers to sign in using their social media accounts, online stores can streamline the checkout process and reduce cart abandonment rates.
Additionally, the use of social login can improve the trust and credibility of the store, as customers are more likely to feel secure when using a well-known social media platform to sign in. With a variety of popular social login options available, such as Facebook, Google, Twitter, and LinkedIn, online store owners have many options to choose from when implementing social login.
By utilizing this feature, online stores can create a more user-friendly and convenient shopping experience for their customers while also increasing sales and customer loyalty.